Speed Freaks USA -
Timing Only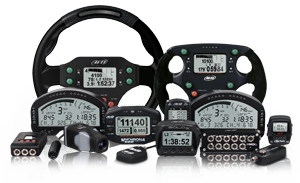 Motor sports and race data acquisition technology, data loggers, digital displays, lap timers, stopwatches and gauges for performance and racing vehicles.
Browse Timing Only
Products
Description:
In the box: Solo 2 DL, USB cable, power adapter, 2m CAN/RS232 or OBDII-K Line cable, mounting bracket with screws, user manual, and software installation CD. SOLO 2 DL: The brand new GPS lap...
More Details »
Item #:
X46SOLODLKC/X46SOLODLCR
Free FedEx / UPS Ground Shipping!
Description:
The brand new GPS lap timers for Motorsports, Solo 2, the most precise and easy way to get lap times. The new Solo 2 receives the data from two satellites constellations, GPS and Glonass: this...
More Details »
---