Speed Freaks USA -
Motor Mounts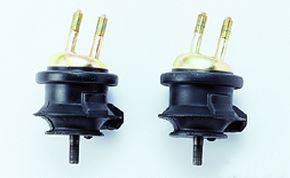 Browse Motor Mounts
Products
Description:
Through the years the soft rubber bushings deteriorate after constant flexing and vibration as well as being punished through weathering; this can cause them to tear and may seriously damage your...
More Details »
Free FedEx / UPS Ground Shipping!
Description:
These mounts from Spoon are made from a much denser rubber than your OEM mounts. This results in greater response and handling.
Description:
These Spoon Sports motor mount rings increase the strength of your motor mounts resulting in better response. Due to increased vibration, Spoon does not recommend these for street use.
---