Speed Freaks USA -
Bump Steer Kits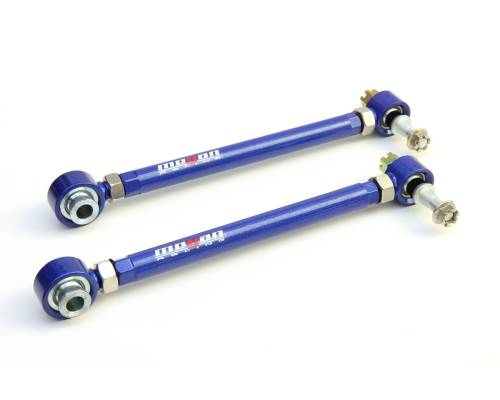 Successfully used on Speed Freaks, LLC track vehicle for 2 years, the Megan Racing BSK (Bump Steer Kit / Toe-Control Arm) is our preferred choice for a simple solution to the quest for stable and predictable handling.
Browse Bump Steer Kits
Products
---
---
More About
Bump Steer Kits
Bump Steer Kits (Toe-Control arms) allow for fine-tuned adjustments to the rear toe in/out setting of the vehicle. Toe is crucial for the straight line stability and behavior of a car and is said to have more of an effect than the front toe.