Speed Freaks USA -
GT Wings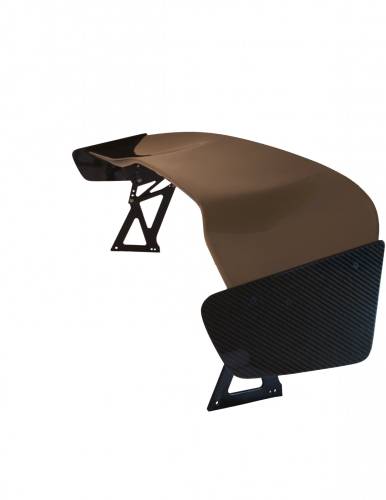 GT Wings create downforce on the rear end of your car. This added force pushes your tires into the ground creating greater friction and faster lap times!
Browse GT Wings
Products
Description:
Best-in-class Lift vs Drag (L/D) ratio ensures peak performance - This Nissan 350Z GT-250 is 71 inches in length with an optimized 2D airfoil shape, featuring a 2D airfoil shape that is designed to...
More Details »
Description:
Beat your personal best. Get that big Wang GT3 performance! The Big Wang is here! These Airfoils can produce incredible levels of down-force without killing top speed. Exactly what racers are...
More Details »
Description:
Spoon Sport's 3DGT wing greatly increases downforce while keeping static weight down thanks to being made from lightweight carbon fiber with aluminium stands.
---