Speed Freaks USA -
Stilo Helmet Visors and Accessories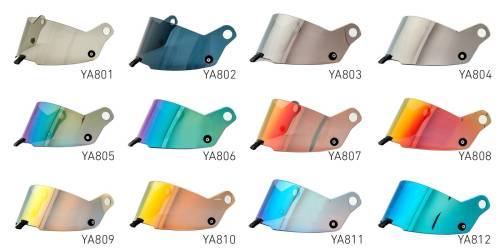 High quality, anti-fog visors for Stilo ST5 and visor accessories.
Browse Stilo Helmet Visors and Accessories
Products
Description:
High quality helmet bag for your Stilo helmet. Features a durable canvas exterior with a padded velour interior held closed with heavy duty zippers for years of use.
Description:
Sun visor sticker for Stilo ST5 / ST5GT Visors, occasionally used to decorate the existing sun visor.
Description:
It is very easy to ruin the anti-fog and anti-scratch coatings on your Stilo visor by using the wrong cleaner. This product will not damage the coatings and will get your visor as clean as ever.
---