Speed Freaks USA
»
Shorai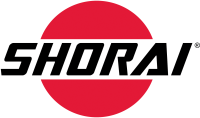 Shorai was founded in 2010 in Sunnyvale, CA, and has already risen to be a principal maker of prismatic cell, lithium iron phosphate power sports batteries. Shorai is a leader in the market's conversion from traditional lead-acid batteries to a more efficient lithium starter.
---
Shorai Categories
---
Shorai
Products
Description:
6 Volt cable is available separately. Shorai Charge and Store Battery Management System which includes STORE MODE for maximum battery life during long-term storage, CHARGE MODE charges,...
More Details »
Description:
SHORAI LFX Lithium-Iron Powersports battery, 36Ah PbEq 12V eq, "L" polarity, Case Type 3 Length 6.55" Width 3.39" Height 6.10" Shorai Batteries require a charging system output of 13.1 Volts or...
More Details »