Speed Freaks USA
»
Stilo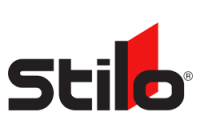 ---
Browse Stilo Helmet Visors and Accessories
Products
NEW!
Description:
Stilo Helmet Adapter AC0212 connects your Stilo helmet to an IMSA Radio Systems. Genuine Stilo to IMSA helmet adapter for clear communication with your best friend at the track. This is an adapter...
More Details »
Description:
Sun visor sticker for Stilo ST5 / ST5GT Visors, occasionally used to decorate the existing sun visor.
Free FedEx / UPS Ground Shipping!
Description:
It is very easy to ruin the anti-fog and anti-scratch coatings on your Stilo visor by using the wrong cleaner. This product will not damage the coatings and will get your visor as clean as ever.