Speed Freaks USA
»
Spoon Sports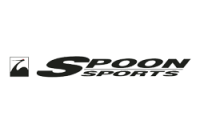 Spoon Sports is a Japanese tuning company that needs little introduction. Spoon provides some of the highest quality parts for Honda vehicles.
---
Browse Roll Bars and Cages
Products
Description:
This roll bar from Spoon Sports was designed for circuit racing. Increase both safety and rigidity with this roll bar that works with your factory hardtop!
Description:
This is the exact same cage that Spoon Sports uses on their Spoon race cars! Now its available to the public so you can run it on your track worthy S2000. Not only does this increase chassis...
More Details »