Speed Freaks USA
»
Spoon Sports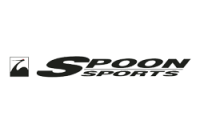 Spoon Sports is a Japanese tuning company that needs little introduction. Spoon provides some of the highest quality parts for Honda vehicles.
---
Browse Release Bearings
Products
Description:
Time to replace your clutch? While your in there why not upgrade with this high strength release bearing (also known as a throwout or thrust bearing) from Spoon Sports.
Free FedEx / UPS Ground Shipping!