Speed Freaks USA
»
Spoon Sports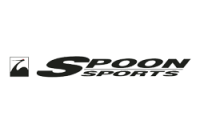 Spoon Sports is a Japanese tuning company that needs little introduction. Spoon provides some of the highest quality parts for Honda vehicles.
---
Browse Belts and Gaskets
Products
Description:
Spoon Sports 2P two layer head gasket is a high performance replacement for your S2000. This unit is more durable than the factory piece which enables more power without the risk of blowing a head gasket.
Description:
Spoon Sports alternator belt for S2000's.