Speed Freaks USA
»
Motul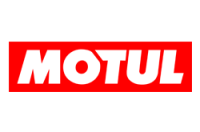 We at Speed Freaks are very picky with what fluids go into our cars. We trust Motul fluids for all our important components, be it RBF600 for our brakes or 300v for our motors.
---
Browse Braking
Products
Description:
100% synthetic brake fluid on polyglycol basis for all types of hydraulic actuated brake and clutch systems in accordance with DOT 5.1, DOT 4 and DOT 3 manufacturers' recommendations. Specially...
More Details »
Description:
Extreme high performance polyglycol brake fluid. Far exceeds the standards of DOT 4. Each bottle is filled with Nitrogen, increasing shelf life and eliminating contamination while factory sealed....
More Details »
Description:
Very high dry boiling point of 617F (325C) and a wet boiling point of 400F (204C). For all types of hydraulic brake and clutch actuators requiring non-silicone synthetic fluid. Specially designed...
More Details »