Speed Freaks USA
»
Berk Technology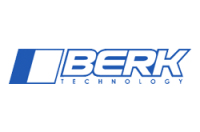 Berk Technology has proven itself as one of the leaders in exhaust development and manufacturing with a focus on performance and racing applications. Our back-to-back championships, race wins, and multiple track records are testament to the quality and performance of Berk Technology products. Few other manufacturers have such close ties between their race and street applications.
---
Browse Headers
Products
Description:
Thermal barrier coated using High Performance Coatings (HPC) Hipercoat 1600+ process on the inside and outside of the header. The Hipercoat process helps maintain high exhaust gas velocity which is...
More Details »
Free FedEx / UPS Ground Shipping!