Speed Freaks USA
»
J'S Racing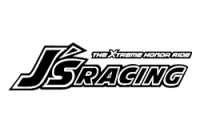 About J'S RACING Since we started the Company in Osaka, Our specialty has always been tuning and developing the performance parts for Honda vehicles. We host track also actively participate in Several Events for Our Customers and Race Series. All of our products and tuning menus are the fruit of the countless test and research on the actual race tracks and test courses It has been our philosophy that only the products which meet or exceed the very high standard set by us are to be released to the market We believe it is this philosophy which results in the world wide popularity of our products from the North America, Asia, Oceania, and Europe, It is Our Mission to Provide the products and Services Which make Our ​​Customers happy and satisfied in any times and generations. J'S RACING USA was established on two thousand and eleven as a 100% owned Subsidiary by the J'S Corporation in order to Promote the sales and Provide the Customer service to the customers in the North America.
---
Browse Clutch Slave Cylinders
Products
Description:
J's Racing inner fender brace provides chassis reinforcement between the joint of the car's front engine section and mid cockpit section. Typically, the greatest strength of the car's chassis will...
More Details »
Description:
A new genuine clutch slave cylinder is honed and bored with a new special piston with 35% larger surface area. This reduces pedal operation pressure especially helpful for those with heavier...
More Details »